Week 2 August 14th
This week we will be continuing with character study. We will be choosing a well-known character from a nursery rhyme and writing a biography on them. In addition, we will learn additional vocabulary for the theater.

Critiquing is very important to the actor as well. Other actors give their opinions on how a character can best be portrayed from the audience's point of view. These critiques can either enhance or take away from an actor's interpretation of a role with relation to the story being told in the script. We will, as a class learn how to critique a performance shown on video as a way of introduction.

We will going over warm up techniques as a way of preparing for the stage!

I try to leave a few minutes at the end of class for improv. Not only do the students look forward to it, but it helps them achieve confidence, self-esteem, and gives them a forum to release some energy.

I have our first test scheduled for Friday, August 25th. I will review all that is on the test on Thursday.

*Some of my students have asked about my Musical Theatre Club. The information was put on the school's website this weekend so if you have an interest, please check there.
Powered by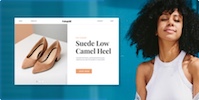 Create your own unique website with customizable templates.