​
---
Good morning Weebly-ites
I hope you had a great week. This week we continued with "Phantom of the Opera". The students seemed to be very much engrossed in the story. They left my room humming many of the melodies that they heard. It is so rewarding to me to be able to introduce musical theater to the students and they take to it so well. I was skeptical at first because for most of my students, it is a very new experience. Naturally most of them ask me if I have the movie version of "Hamilton". Sorry but it is not available yet. I do know that it is coming to the Broward Center next year and I do have it in mind to make that a field trip, just as we did for "Wicked" this year.
I would also like remind parents again that I sent home a permission slip for PG13 musicals that must be checked and signed. If you have any objections, please check the correct box and send that back as well. I did list some of the movies I have in mind. I won't be able to show all of them, but I do want to share the major ones such as "Les Misérables". The students will be reading that book at some point. I know I read it in high school. I plan to have the classes critique each one and do comparisons of the musicals as an assignment for a grade. I just want to wait until most of their FSAs are behind them.
I realize that the students are getting "antsy" now that they can clearly see the end of school closing in. I just want to reiterate that school is still in session and proper uniform dress codes are strictly enforced as well as expected behaviors. Throughout my years as a teacher, and I taught grades 1- high school core subjects (math, science, ELA, reading, social studies), I have witnessed many things. I want to share with you how lucky your children are to have such caring teachers and administrators. The Franklin family is indeed a "family". The teachers are supportive of each other and our APs and Principal are kind and extremely supportive of us as well. I love working at Franklin. So do your children's teachers. That's why our students get the best from everyone here. We all strive to make your children shine.
This upcoming week I will be sitting down for a meeting with our interim Operations Coordinator to finalize the date for our drama department showcase. We will have performances during the day for the student body and an evening performance for parents, friends, etc. I will be sending home that information via Remind.com.
Have a good week,
Joanne Shultz
Drama Department
Other reminders:
Apr 22:- Beach Clean Up 7 am-8 am
Apr 24:- Student Council Spirit Night at Go-Yo
Apr 27:- Quarter 4 Interim Reports Issued through PowerSchool
·

7th Grade ELA testing 4/24/18 & 4/25/18
·

6th Grade ELA testing 4/26/18 & 4/27/18
·

Interims Issued 4/27/18
·

8th Grade Science 5/1/18
·

8th Grade Math 5/2/18 & 5/3/18
·

Middle School Dance 5/4/18 5pm-9pm
·

8th Grade Biology EOC 5/7/18
·

6th Grade Math 5/8/18 & 5/9/18
·

7th Grade Civics 5/14/18
·

Algebra 1 and Geometry EOC 5/15/18 & 5/16/18
·

Boosterthon Pep Rally 5/15/18
·

End-of-year Band Concert 5/22/18 6:30pm
·

Boosterthon Fun Run 5/24/18
·

Middle School Athletics Banquet 5/29/18 6pm
·

8th Grade Graduation 5/31/18 6pm
Powered by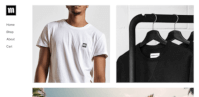 Create your own unique website with customizable templates.