Welcome to the week of 2/26/18
Hello and welcome to the week of February 26th. I hope you all had a nice week.
This week we began our Chapter 12. This chapter deals with the "dramatic role". How we see a character during times of tragedy to say the least. The students worked on a scenario they chose to explore. They each picked a partner and together they wrote an outline which, on Monday, will be converted into a tragic scene. Once the scenes are edited and "perfected", the students will perform them for the class. As audience members the class will critique the scenes to give multiple points of view on the writing as well as the acting. It should prove to be a very interesting week. We will also be discussing various playwrights and their approach to the tragedy. I will also be showing some scenes that were famous for their tragic writing and acting to give the students a feel for what we are striving to achieve.
After we complete Chapter 12, and have an exam on it, we will forge on to Chapter 13 which I am very much looking forward to. It's COMEDY!!! I know the students will have a great time putting scenes together that will make the class laugh and enjoy. George Burns, Gracie Allen, Lucille Ball, The Marx Brothers will all be a large part of this chapter. I will be showing some short videos of these iconic comedic stars. I do believe I'll be introducing most of my students to people they've never heard of. I am very much looking forward to that chapter.
We will also be working on our performance pieces. I have a tentative date of April 6th for these performances. I am awaiting the final approval. As soon as I have it, I will let you know to put it on your calendars.
With FSAs coming up, your core subject teachers will be posting websites to help you, the parents and the students to do practice tests. I suggest they do as many as they can. It is very important to prepare and be ready for these tests. The more they practice, the better they will do. The better they do, the prouder you will be of them.
I hope you have a wonderful weekend. Stay safe always,
Mrs. Joanne Shultz
Drama Department
Shultz.joanne@franklin-academy.org
Weekly Reminders
Feb 26: Dr. Seuss Week
Feb 26:
FSA Writing 4th-8th Grade Begins
Mar 1: Yesteryear Village 1st Grade Field Trip Day 1
Mar 2: Yesteryear Village 1st Grade Field Trip Day 2
Powered by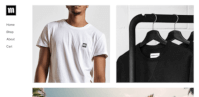 Create your own unique website with customizable templates.