Good afternoon!
I hope everyone's week was good. If you have friends or relatives up north, I hope they all did well during the nor'easter.
This past week we performed our dramatic skits that the students, themselves wrote. I had to impress upon all my students that just because the skit was to be dramatic, people didn't have to contract terminal diseases. I had lots of people going "blind" as part of their writings. I told them dramatic does not equal depressed! Because of that, although by and large the scripts were okay, each class is choosing a topic and we, as a class together, will write a short one-act.
I also showed them some classic videos of George Burns and Gracie Allen, some Honeymooners with Jackie Gleason and I Love Lucy. Of course I showed them the bread and the candy episodes. Some of my students never saw them.
Next week is a short week. The students are only in school for 3 ½ days. I will be working with them on their showcase pieces. I will be using costumes for the students who have them. I brought in many costumes, but I don't have everything. Some students told me that they would supply some costume pieces for themselves. They know who they are.
I will be out of town during the entire Spring Break, but I will have my phone and I do get my school emails and the Remind texts if anyone has to reach me. I am available however it may take a little while to answer back as I will be in the mountains and reception is somewhat iffy in spots. Because of that, my Weebly for next week will be done on Friday afternoon instead of the weekend.
Best regrds,
Mrs. Joanne Shultz
As a reminder, the rules of the school and the classrooms are strictly enforced. The teachers have been giving lunch detentions therefore, once a student uses up their allotted lunch detentions, an after-school detention will be put in place.
Reminders for the week:
Mar 12: Elementary FSA Night. 3rd Grade 5:30-6:00 PM. 3rd-5th Grades 6:15-7:00 PM
Mar 12: High Touch High Tech Kindergarten In-School Field Trip
Mar 14: Middle School FSA Night 6-7 PM
Mar 15: End of 3rd Quarter
Mar 15: Early Release Day. Elementary dismissal is 11:15 AM. Middle School dismissal is 12:15 PM
Mar 15: School Tour for Prospective Families 6 PM
Mar 16: No School. Teacher In-Service Day
Mar 19 - Mar 23: Spring Break. No School. Office Open


For those of you who celebrate, HAPPY ST. PATRICK'S DAY! ALTHOUGH I'VE ALWAYS BELIEVED THAT EVERYONE IS IRISH ON THAT DAY.
Powered by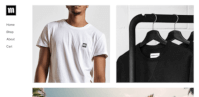 Create your own unique website with customizable templates.