Good Saturday Parents,
I hope you all had a good week. I know we did! This week we started on our Chapter 5 which is IMPROVISATION!!!!! One of our fun exercises had the students switch from different emotions, cultures, and genres as they performed the hit- "Jingle Bell Rock". I am quite certain many of them came home to tell you about it. I know that several students throughout the day were talking about having loads of fun. We then worked in groups to perform an improvisation for a grade. Those will be on Power School on Monday.
This week we continue with our improvisation work. We will be "singing" again. This time the students will be making up their own lyrics to different types of music, (country, rap, swing, rock, etc). They will get their topic and style right before they perform. I'm sure a fun time will be had by all.
I wanted to reiterate that we are a "NO GUM" school. We still have students coming in chewing gum in middle school. Please note that this is an infraction and there are consequences associated with this. Classwork grades are part of the curriculum and I give those out every week. It would be a shame to have a student's grade be reflected by something that is so easy to stop doing. The students are aware of this rule. It has been repeated in our morning announcements when they first come into school. Please remind them of this rule. We appreciate all that you do to help us maintain the standards of our school............Mrs. Shultz



​
Have a wonderful (shorter) week!

​
Dates to remember
Nov 4: Fall Festival 12-5 PM
Nov 8: 1st Grade Awards Assembly 8:45 AM in the Cafeteria
Nov 8: Approximate Date for Delivery of Catalog Fundraiser
Nov 10: No School. Office Closed.

---
Powered by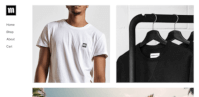 Create your own unique website with customizable templates.