Welcome parents,

​This past week we worked on the scenes that our students created based on "community concerns". We discussed their ideas as a class and then they came up with an outline. The students then chose a partner to write the scene that was to be performed by classmates other than themselves. The students were then able to cast, block, rehearse and present. I believe the kids had a great time doing this. They were able to get an appreciation on being a "director". Just the gathering of props seemed to give the students a lot of enjoyment.

Below are some random pictures I took while they presented. We haven't finished all of the scenes yet but by Tuesday the latest, everyone will have performed. The grade is based on the scene. Did it have a conflict and resolution? Did it have a beginning, middle, and end? Did it make sense? As far as the acting portion, I felt it wouldn't be fair at this point to grade that because most of my students are novices. Instead, just like in "real" theater situation, I gave notes. Notes are a great way for actors to take what they've done and improve. Coincidentally, the audience, (the other actors int he class), learn from these notes even if they were not directed at them. This week's grade comes from the stage configuration test that was given. Any student who received a 65% or less MUST have his/her test signed.
This coming week we will be starting our unit on pantomime. I sent home a permission slip so that I know which students may or may not use makeup. The makeup, if you choose to purchase it yourself, can be bought at Party City or now probably any store that has Halloween supplies. We are using white pancake, bright red lipstick, and black eyebrow pencil. If I did not get a permission slip back from your child then I will not permit them to use it, or you can furnish your own and send me an email with your permission. I will be buying enough for my students who returned the slips. Since I am purchasing the makeup myself, I didn't want to over-spend.
Important dates for the upcoming week:
Oct 13:Picture Day Retakes (Individuals)
Oct 13:Spirit Night at Skate Zone
Oct 14:Bolt Band Car Wash
I hope you have a great week, and as always, you can email me with any concerns.
Joanne Shultz
shultz.joanne@franklin-academy.org
PS: Since you are aware that your child receives two grades every week, please check Power School to be up-to-date on their progress.
Powered by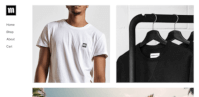 Create your own unique website with customizable templates.